Florida Beach Scenic Sunrise
Florida has some great beaches to make for scenic pictures of sunrises.
Living near Florida beaches has some great advantages for capturing beautiful scenic pictures of sunrises.
This beautiful photo was near northern Daytona Beach one crisp morning when I proprosed on the beach.
The sun rays shoot through the clouds like warm lasers. Sometimes a day filled with clouds turns out to be a great day for photos when you get the right situation.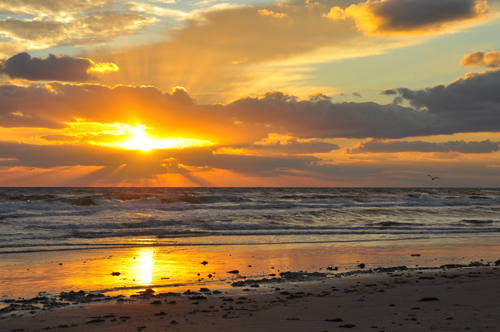 All Photo Galleries » Florida Pictures
If you are vacationing in Florida, it's worth it to wake up early to catch some of these scenic beach photos to bring back with you.
The memories alone make it worth it to take a trip to Florida, but the pictures are the proof in the pudding.