Refreshing Coconut Water Key West Florida Coconuts
Fresh coconuts down in Key West Florida sit with straws in them to get at the delicious coconut water down in the tropics.
While visiting down in Key West, coconuts end up appearing everywhere from the actual meat of the coconut to the refreshing coconut water to drink.
Some places like the one shown here chill and then actually drill a hole in the coconut and put a straw through it to get at the coconut water inside.
It's hard to beat fresh, chilled coconut water on a hot day down in Key West.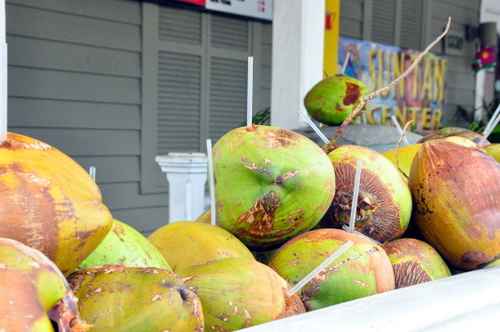 All Photo Galleries » Florida Pictures
Tropical songs with a gentle breeze come to mind with an image like this one.
Key West is definitely one of my favorite places to visit with all of the colorful houses and flowers everywhere.
Life is just different here.