Key West Chicken On Sidewalk Florida
A chicken on the sidewalk in Key West, FL goes about its business for the day.
Key West is a special place in many ways but one interesting thing you'll find when you visit is that there are chickens running wild around the island.
In the neighborhoods and on the sidewalks in downtown off of Duval street, there they are: chickens!
Walking and pecking about, these oddities have become a mainstay on the island.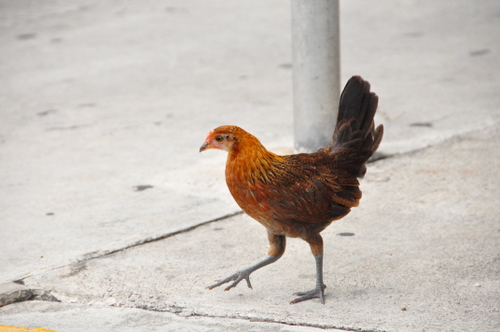 All Photo Galleries » Florida Pictures
When I was walking around in one of the neighborhoods, I came across chickens in groups being fed like they were stray kittens.
Also, as in this picture, there are solitary chickens just running about doing their own thing.
I think a lot of places could learn from Key West in the sense that chickens bring a playfulness and more of a sense of nature to the area.