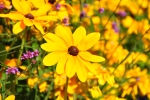 Black Eyed Susan Daisy Yellow Flowers Quebec
These Black eyed Susans also known as a Daisy or Daisies are beautiful yellow flowers with several names that were shot in Quebec.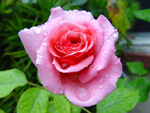 Beautiful Garden Single Wet Pink Rose
A beautiful single pink rose wet after a rain holds onto drops of water. This rose was the most fragrant sweet smelling flower in the entire garden.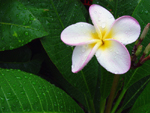 Yellow White & Purple Hawaiian Plumeria Flower Plant Florida
A fragrant yellow, white, and purple Hawaiian plumeria flower holds onto droplets of water after a rain. Plumeria plants grow very well in the tropics and are seen over much of mid and southern Florida.