Hot Air Balloon Rides New Smyrna Beach Florida
Crowds of people come to get hot air balloon rides in Florida at the balloon festival put on yearly in New Smyrna Beach.
There's not too many local places to get hot air balloon rides in Florida but every year these and much more are available at the Seaside Balloon Fest in New Smyrna Beach.
Some balloons are tethered to the ground like the ones pictured while others are available for a longer flight at a much higher cost.
The hot air balloons glow like like bulbs after sunset when the fire from their flame burns inside when blasted into the entrance.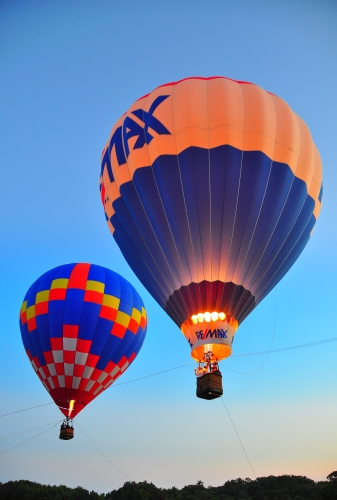 All Photo Galleries » Florida Pictures
The atmosphere of the event was lively with Jazz music and people going from stand to stand to get the variety of festival foods.
From afar you could see the hot air balloons giving people rides as they bobbed up and down to lift passengers several stories above.