Fishing Daytona Beach Sunglow Pier Sunrise
Early risers lean their poles over the Daytona Beach Sunglow Pier to do some fishing at sunrise.
Early birds try to get in some morning fishing at the Daytona Beach Sunglow Pier at sunrise.
The Sunglow Pier is a great place to come if you want a beautiful view of Daytona.
On the pier, Crabby Joe's is a small seafood restaurant that offers up traditional seafood while you can sit on the side of the dock and take in the salty air.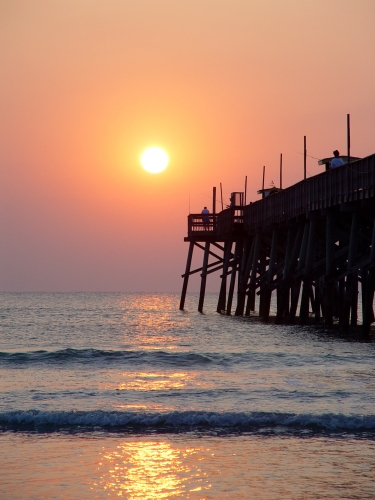 All Photo Galleries » Florida Pictures
Many times in the morning, surfers take their turns catching waves alongside the pier as fishermen drop in their lines waiting for a bite.
This is one great place to catch a warm morning sunrise.