Seaside Hot Air Balloon Festival New Smyrna Florida
The Seaside hot air balloon festival in New Smyrna Beach, Florida attracted a large crowd of people waiting to see the hot air balloons.
Large crowds of the public came out to the Seaside hot air balloon fest to see the hot air balloons up close.
There were a handful of teams starting to inflate the flying wonders just before sunset and giving hot air balloon rides to anyone wanting to go home with the magical experience.
Other attractions included a loop around the airport in a helicopter and even a trip in old war planes flying side by side.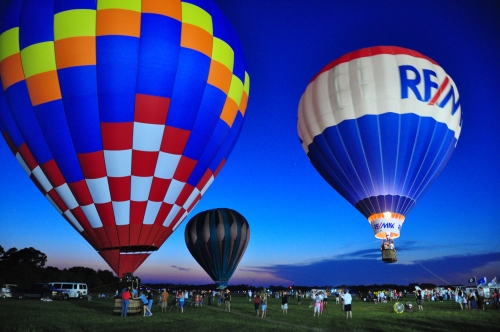 All Photo Galleries » Florida Pictures
After the sun went down, you could see the flames from the top of the basket lighting up the entire balloon like a beautiful glowing nightlight.
There were several hot air balloons on the ground that were tethered down and took passengers on short elevated flights above the crowd for a small admission.
There's something to say about these festivals that make you feel like a little kid again. If I were to guess, i'd say it's the massive size, beautiful colors, and playful nature of balloons that does it.