Forest Waterfall Summer Amicalola Georgia
A waterfall in the forest trickles its way down through lush greenery and fallen logs in the summer at Amicalola Falls, Georgia.
A forest waterfall makes its way through lush, green foliage and logs that have long since fallen at Amicalola Falls, Georgia.
The summer brings thick green leaves to trees and plants in the forest and with the help of waterfalls, the plants get to nourish on something that even us humans find irresistable.
The air is slightly humid compared to...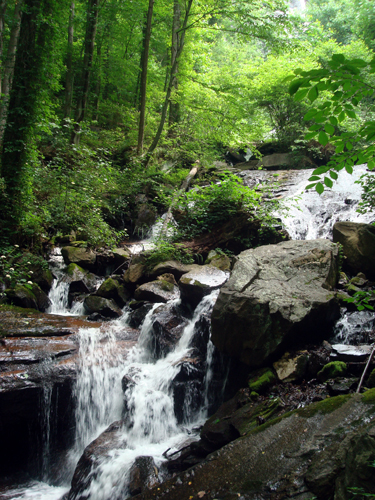 All Photo Galleries » Georgia Pictures
...visiting Amicalola in the winter and there are much more bugs and insects.
This is one beautiful spot on the way up the trail where there is much more water falling through boulders and fallen trees.