Raven Cliffs Heart Hole Tree Chattahoochee National Forest Georgia
Along the Raven Cliff Falls trailhead is this peculiar tree that has a hole in it the shape of a heart.
The Raven Cliff Falls trail is an in and out trail about 5 miles in length in the Chattahoochee National Forest in Georgia.
Some of the interesting things to see there is the obvious end of the trail which leads to a beautiful waterfall, but on the way there are other things to see.
This tree in the trail had a heart shaped hole in it which I hadn't seen before so I decided to snap a picture of it.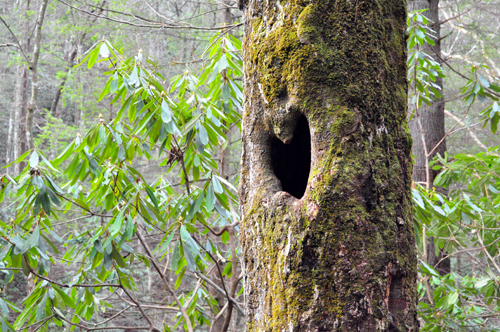 All Photo Galleries » Georgia Pictures
Located just near Helen, Georgia, i'd say Raven Cliff Falls is one of the trails worth exploring among several others.
It makes you wonder if anything's has lived in this tree. Anyways, it makes a cute stop on a very enjoyable trail.