Port of Quebec City Shipping Industries
The Port of Quebec is located in Quebec City and offers shipping access to industries located in the four corners of the Great Lakes.
The Port of Quebec City lies on the St. Lawrence river which gives it the title of being the gateway to the Great Lakes.
It provides an essential link between the industrial and agricultural nerve center of North America and the rest of the world.
It is so important that it provides the shortest route between Europe and the Great Lakes market.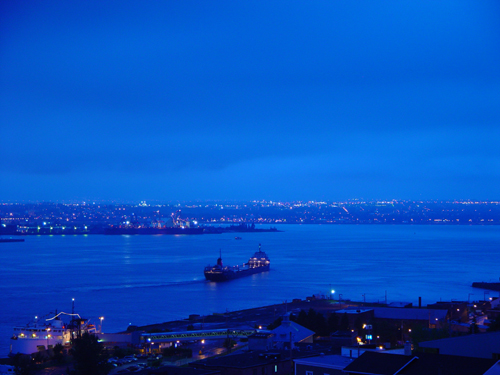 All Photo Galleries » Quebec Pictures
This infrastructure allows Quebec to benefit from the ability to connect to more than sixty countries that import or export goods originating in or destined to go to the Great Lakes region.
Port de Quebec is open year round and has the ability to receive vessels of more than 150,000 tons.
The Quebec Port Authority and its marine partners play a vital role in industrial heart of Quebec City.