Notre Dame de Quebec Basilica Cathedral
View from the street the Notre Dame Basilica Cathedral in Old Quebec City.
The Cathedral minor basilica of Notre Dame de Quebec means Our Lady of Quebec City.
Shown on the left, it is a church located in Old Quebec off of Rue de Buade and Cote de la Fabrique and very near to Rue des Jardins.
Notre Dame de Quebec has a long history originating back to 1647 when it was built.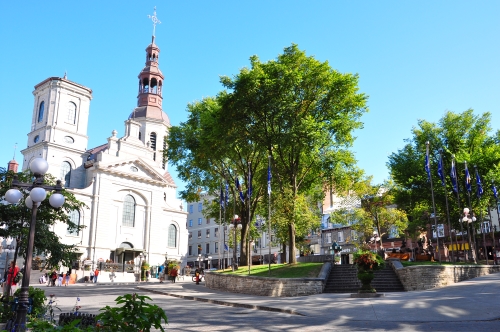 All Photo Galleries » Quebec Pictures
Since then it has been destroyed by fire twice and redesigned with a Neo classic facade to resemble the church of Sainte Genevieve in Paris.
Today it is richly decorated and houses very fine art as well as four governors of New France and the bishops of Quebec.