Chalmers Wesley Church Spire Old Quebec City
The spire of the Chalmers Wesley Church towers over much of the city in Old Quebec City.
The spire on top of the steeple of the Chalmers Wesley Church rises above Old Quebec City with the rolling hills in the background.
This church was built in 1853 and recognized as a historic building by the Quebec province in 1995.
The spire rises to 164 feet and is a recognized part of the city.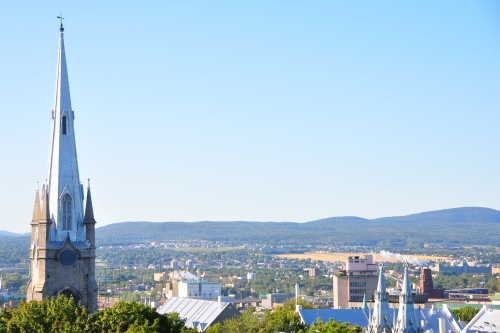 All Photo Galleries » Quebec Pictures
One interesting thing to note is that it is one of the few English language congregations within the walls of Old Quebec City.
It is located on Rue Ste-Ursule which is only a couple blocks walking distance from Chateau Frontenac.