Quebec City to Levis Ferry Boat
The ferry boat from Quebec City to Levis is packed with cars wanting to cross the St. Lawrence River.
One of the most beautiful views a tourist or even a commuter can get in Quebec City or Levis is to cross the St. Lawrence River using the ferry boat.
From the Levis side, there is the majestic view of Chateau Frontenac and the beautiful Quebec City.
Leaving from Old Quebec, there's a view of the Victorian town of Levis, with all of its old building and beautiful streets.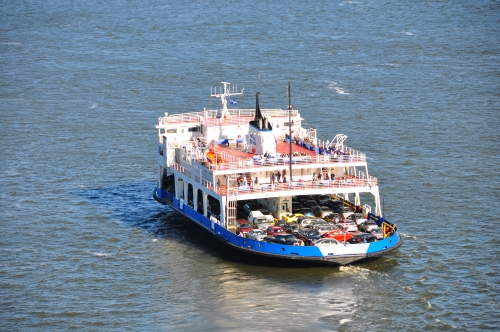 All Photo Galleries » Quebec Pictures
The ferry crosses in about 15 minutes but wait times can increase the trip to an hour.
Most times of the year, the ferry runs about every half an hour during the day and every hour at night up until very early morning.
The fare is cheap and can save some time but the experience is more rewarding for the stunning views.