Footbridge Smooth Rocks In A Stream
A wooden footbridge crosses smooth rocks in a stream as water flows around them.
A wooden bridge crosses a small stream of water in the White Mountain Forest.
The short trail winds through the forest by many natural scenes and comes to this spot where the splashing noise of water is heard as it flows over smooth rocks in a stream.
A long period of erosion must take place in order for these stones to become smooth.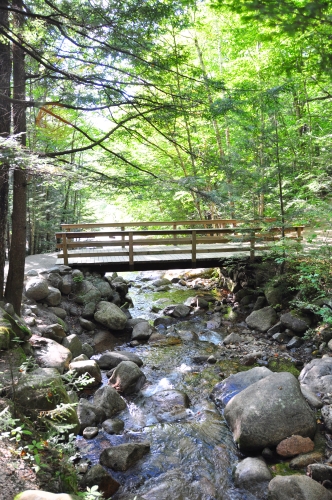 All Photo Galleries » New Hampshire Pictures
Fast moving water sweeps rocks downstream knocking them into other rocks and smashing off their sharp edges.
Even the water alone after a period of time erodes the surface of solid rocks in streams.