Facts On The Famous Niagara Falls
This is the famous Niagara Falls. There are just as many interesting facts on this behemoth waterfall as there is water going over it.
Niagara Falls is more of a celebrity among waterfalls. There are probably just as much interesting facts on this massive waterfall than there is water going over it.
It is divided into Horseshoe Falls which has a drop of 173 feet and the American Falls that has a drop in between 70-100 feet because of the boulders at the bottom.
The peak flow rate of Niagara Falls can be as much as 202,000 cubic feet per second and...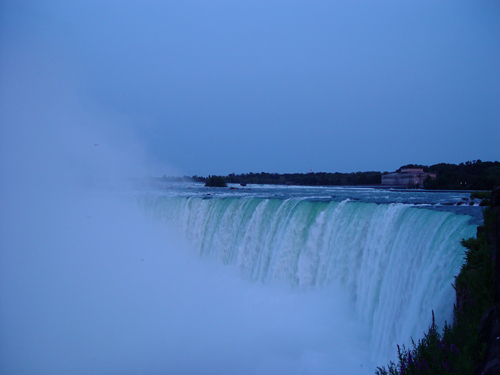 All Photo Galleries » Niagara Falls Pictures
...around 100,000 cubic feet per second in the summertime.
It really depends on how high Lake Erie's water elevation is.
One valuable aspect of the falls is the hydroelectric power that is created from it which can be up to 4.4 Gigawatts of electricity.
During the day from April to October, at least 50% of the river must flow over the falls. At night and during off peak times of the year, 3/4 of the water can be restricted to create power.