Wilbur by the Sea Palm Sunrise Florida
Looking through a spiky palm, an early morning sunrise warms the sky as the mist rises from crashing waves in Wilbur by the Sea near Daytona Beach in Florida.
While alongside a spiky palm bush, a warm sunrise fills the sky with radiant colorful orange light near Daytona Beach, Florida.
From Daytona Beach, Wilbur by the Sea is just a short 5 minute drive south down A1A where you can find a handful of places to park off beach and walk down to see views like this.
Around this area, surfers love to catch morning waves and usually only locals end up venturing down to spend their time here.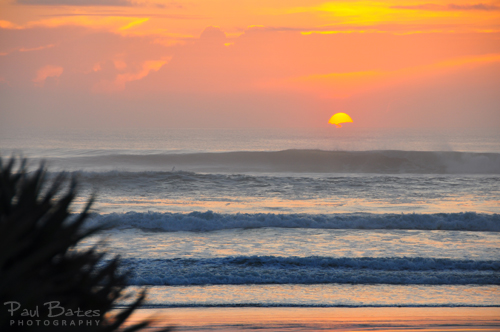 All Photo Galleries » Sunrise Pictures
Occasionally, dolphins might venture close to shore but this would be a pretty rare and special occurance.
Wilbur by the Sea is a small, quiet community that lies in between Daytona Beach Shores and Ponce Inlet and only has a couple roads that run parallel as an entrance or exit.
Waking up early to catch a beautiful sunrise like this one is well worth it for the soul.