Inspirational Sun Beams Hole In Clouds
The sun's rays beam a hole in the clouds above the ocean making for a very inspirational picture.
Just after proposing marriage on the beach after a beautiful sunrise, this enlightening and inspirational picture came into view.
The sun burst its way through the pale clouds and lit a hole onto the ocean below.
This just seems like one of those pictures that can give hope and make you believe there is something better out there for each of us even if we don't yet know what it is.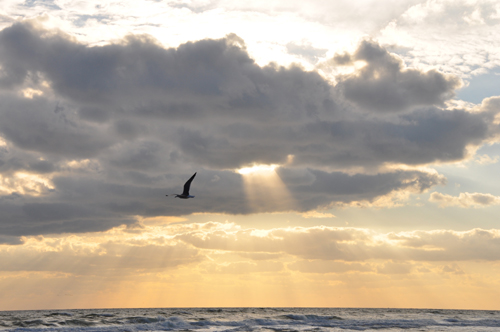 All Photo Galleries » Sunrise Pictures
It's one of those times in life when the it seems like everything that can go right in life, actually is instead of the other way around.
Also at the time a seagull flew through the air majestically making the scene even more dramatic and uplifting.
Inspirational pictures like this don't seem to come around often enough.