Table Rock Flume Brook Franconia NH
Table Rock in Franconia Notch State Park, NH is a large section of flat Conway granite eroded over time by Flume Brook.
Table Rock is just upstream from this area in the Flume Brook stream that has eroded the Conway granite in Franconia, New Hampshire.
From the visitor's center of the part there are walkways that wind around natural formations like Table Rock.
The massive size of this granite stream is amazing with the flowing rock looking as if it was a stream in itself.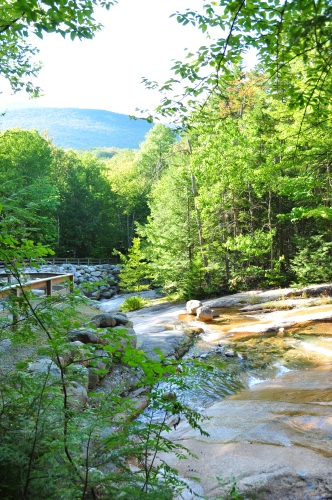 All Photo Galleries » New Hampshire Pictures
Granite is a heterogeneous substance so if you look close, you can see the different parts put together instead of it being homogenous like a glass of water and salt would be.
Hiking a little farther past this area will bring you to Flume Gorge.