Suspended Wooden Path Over Stream Franconia Notch NH
A suspended wooden path is attached to the wall just over a stream at Franconia Notch, NH.
Walking over the suspended boardwalk at Franconia Notch State Park is an amazing feeling.
The wood is attached to solid rock and all that's beneath that are boulders, stones, and a rushing stream.
The walkway zig zags around but mostly stays on the sides of the granite hallway to give a great view of the creek.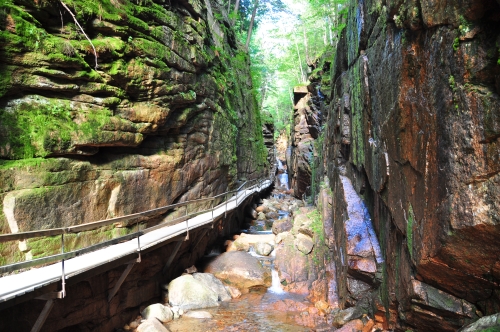 All Photo Galleries » New Hampshire Pictures
Moss and algae grow on the cliffs that enclose the path and add some color to the scene.
It's a short hike but definitely worth the minimal effort to see a wonder of nature.