Woodland Trail Fall Creek Falls Tennessee
The Woodland Trail is one of the main trails at Fall Creek Falls in Tennessee that leads right to its most popular waterfall.
The Woodland Trail is the trail to take from the Nature Center at Fall Creek Falls State Park in Tennessee if you want to see the main waterfall.
This beautiful trail begins just behind the Nature Center and crosses Cane Creek Cascades by a swinging suspension bridge.
From there, you traverse up some fallen steps and through the forest with...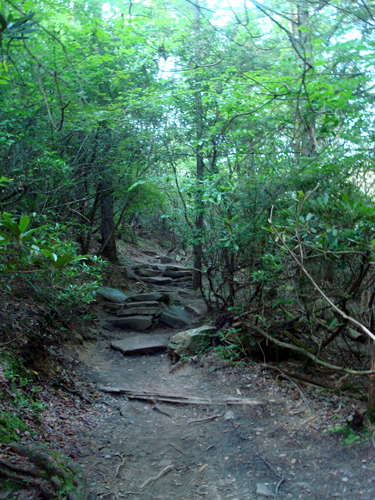 All Photo Galleries » Tennessee Pictures
...tree roots coming out of the ground and stones that make more steps.
The path is beautiful and a very nice hike for a short trip. I almost feel sorry for the people that skip this little adventure and instead park their car at the top.
At the end of the Woodland Trail is Fall Creek Falls Overlook with a beautiful view of the main waterfall.