Parthenon Columns Nashville TN
The towering columns of the Parthenon in Nashville Tennessee are a reminder of the great things that humans are capable of when we put our minds to something.
The large, towering columns of the Nashville Parthenon in Tennessee is a small reminder of the great power humans are capable of when we come together to build something.
This replica of the Athens, Greece Parthenon is made up of concrete and stands in the middle of Centennial Park.
Standing next to these large pillars feels a little like standing next to great oak trees that seem to have been there forever.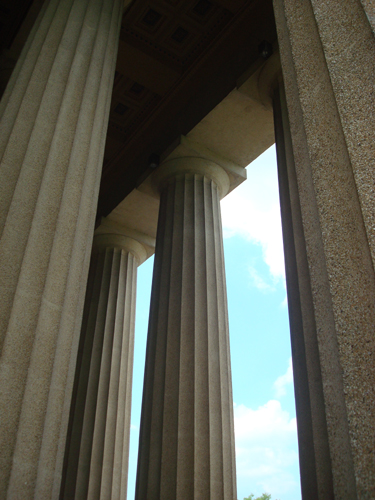 All Photo Galleries » Tennessee Pictures
These columns of concrete offer a good amount of shade in the summertime since it can get very hot in Nashville. Park yourself under the roof this building and have yourself a little bite to eat while you look out at the clouds for a nice afternoon.