Circle of Columns with Bells Bicentennial Mall State Park
There is a circle of columns at Bicentennial State Park in Tennessee that each house bells that ring on the hour.
At the north end of the Bicentennial Capital Mall there is a circle of 50 columns that house a total of 95 bells.
The number 95 was chosen for the 95 counties that are in Tennessee.
Every 15 minutes the collection of columns play part of the song "Tennessee Waltz".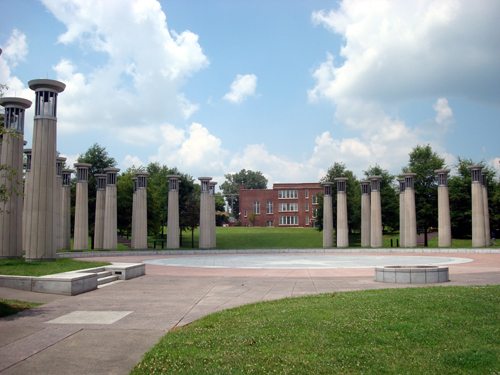 All Photo Galleries » Tennessee Pictures
Finally after an hour, the bells chime the entire song "Tennessee Waltz" followed by three other Tennessee heritage songs.
The area is peaceful and makes you feel somewhat small since the columns tower overhead.