Old Wooden Bridge Fall Creek Falls Tennessee
An old wooden bridge built on rocks helps visitors to Fall Creek Falls, Tennessee make their way over a small creek.
An old wooden bridge built on top of algae covered stones makes a small creek easier to cross when making your way to see Fall Creek Falls in Tennessee.
This wood bridge seems to shake left and right since it's not as stable as it looks but does its job in getting you across.
There are a few small streams that you have to cross on the trails...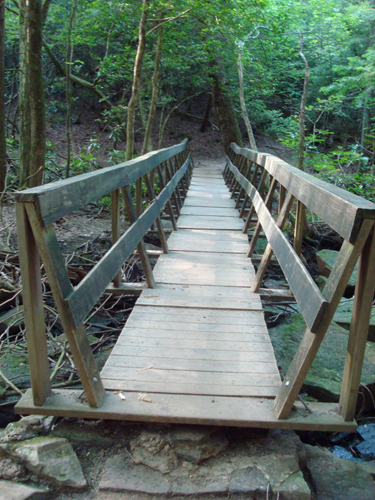 All Photo Galleries » Tennessee Pictures
...that lead to the main waterfall.
Hiking in the forest is such a great experience and with these small bridges to help, it saves on soggy shoes and socks.
This is a well maintained park and highly recommended.