Colorful Beach Hammocks Cozumel Mexico
Empty colorful hammocks wait for visitors to enjoy under a shady pergola on the beach in Cozumel, Mexico.
One of the best things you can do when you visit a beach in Cozumel, Mexico is to find yourself a nice hammock under some shade and sway with the breeze.
I've found that these slim hammocks are so much more comfortable than the static flat hammocks that we're so accustomed to. You can pretty much wrap these around you as you lay back possibly sipping a nice cool drink and close your eyes.
In this image, there are actually several beautifully coloful hammocks waiting under a pergola for someone to come and enjoy.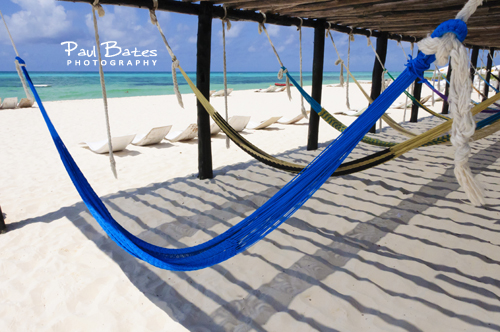 All Photo Galleries » Mexico Pictures
I've found that when visiting Cozumel, you can purchase these hammocks all over the place so watch the prices at each place since they seem to sell the same things at several different places for wildly varying prices.
Some great memories can be made laying back in one of these, closing your eyes.