Ocean Foam Tide Beach Sand
The waves rush in creating ocean foam that pushes its way over the sand into shore.
Ocean foam rushes onto the beach over the smooth sand.
Nothing is more classic than a wave bringing in salty ocean bubbles. The waves come in and then sweep back out all in one continual motion. It's almost therapeutic to watch and listen to the sounds of sea.
This is what little birds like to...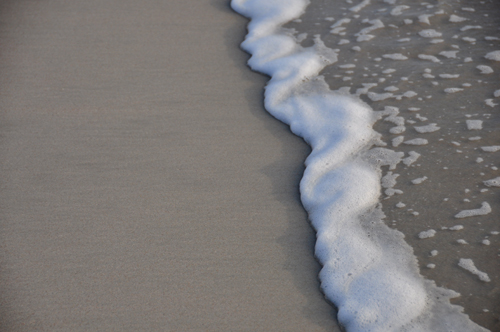 All Photo Galleries » Beach Pictures
...run from when they're collecting their food.
Go out one day and watch to see if there is foam washing ashore and if there is, write something in the sand and get a picture of it just before the water covers it.
It definitely makes for good photos.