Florida Squirrel Walking In Grass
A curious Florida squirrel approaches on the ground either looking for its next meal or just checking out the camera.
An inquisitive little squirrel in Florida walks around in the grass possibly looking for its next meal or simply wondering what a camera is.
These little rodents live all over the state and can be seen in just about every few trees playing among the branches.
They like to forage around for nuts and seeds and strategically hide them in the grass...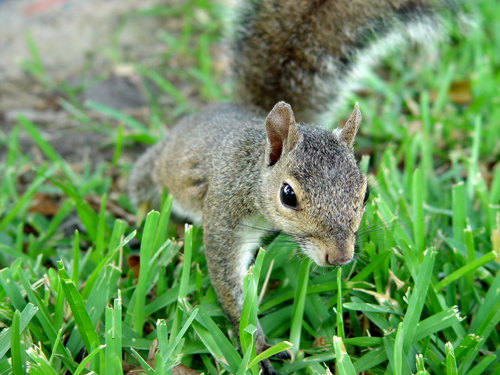 All Photo Galleries » Animal Pictures
...so they can come back at a later time to get them most likely to help prepare for the winter.
When a threatening presence is around such as a cat or even a person, they will sit in a high place and screech a somewhat long deep squeak.