Florida Squirrel On Tree
A common Florida squirrel climbs down a tree to investigate.
Squirrels are common in Florida as they are in several trees in many neighborhoods.
They add a little bit of nature back to places where urban development has taken much away.
This little squirrel was chattering up a storm when it decided to come down for a visit and investigate what was going on.
It stayed very still for a while giving me...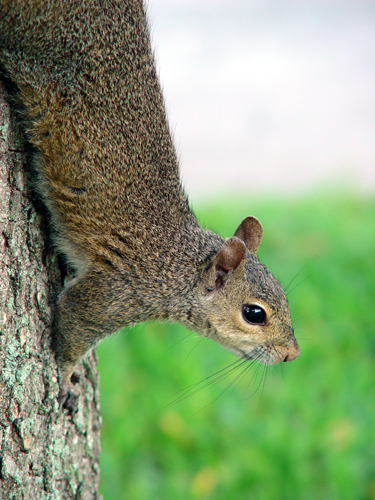 All Photo Galleries » Animal Pictures
...plenty of time to snap a picture of it.
I think I could never get tired of seeing those little guys running about gathering seeds and digging around in the grass.