Captiva Island Palm Trees at Sunset Florida
Palm trees at sunset are silhouetted with the after glow of beautiful Captiva Island sunset in Florida.
Silhouetted palm trees at sunset on the beach bask in the after glow of warm Captiva Island sunset in Florida.
Captiva Island is just north of Sanibel Island on the west coast of Florida in the Gulf of Mexico.
After a hard day of shelling on Captiva Island, what better way to spend the day than watching the sun go down in the Gulf?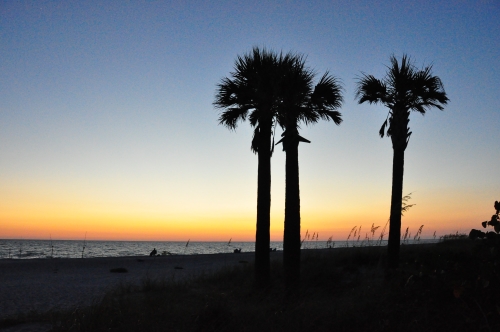 All Photo Galleries » Captiva Island Pictures
Sea oats slightly wave in the breeze and the palm trees barely rustle in the warm wind on Turner Beach at Blind Pass.
The sunset on the beach produces colors of blue, orange, pink, and yellow and fades out by the minute.